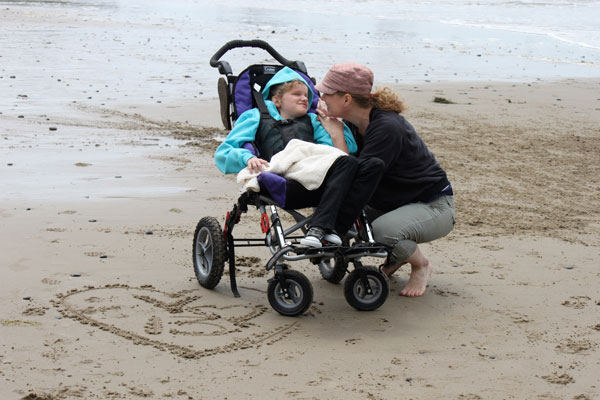 "Life is either a great adventure or nothing." – Helen Keller
This quote pretty much sums it up for me.
Traveling with a special needs child can be daunting, so many times it seems easier to stay close to home – you already know where everything is and it takes less energy. Though traveling with a child who has special needs can more challenging, it's definitely more than worth the effort.
I've always enjoyed finding adventure. As a wife, mom of two girls, and owner of a web development business, it gets busy – I get tired! My youngest daughter has several challenges; she's blind, non-verbal, uses a wheelchair for mobility, and has other medical issues. After a very difficult time for my daughter recently, I realized that I need to do what I can to enjoy this adventure called life a little more. I want to try more and do more with my own family and hopefully inspire others to do the same. I don't have all the answers, but I hope that through my research and experiences I can provide you with good location reconnaissance to encourage you to enjoy the adventure that is life, no matter where it takes you. Not only is it good for your child and family, it's good for you!
Join me and live the motto that "Life is your adventure…live it."