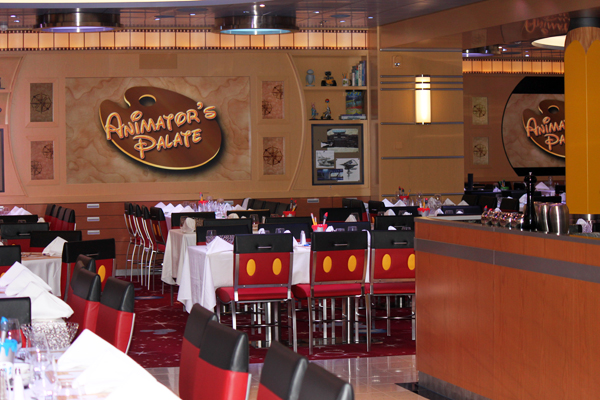 Family dinner at Animator's Palate aboard the Disney "Fantasy" cruise ship takes on a whole new level of fun. Leave it to Disney to create an experience that allows you to become an animator, they put the animations together for your dining entertainment.
The Disney Animator's Palate is decorated with full-on Disney detail at every level: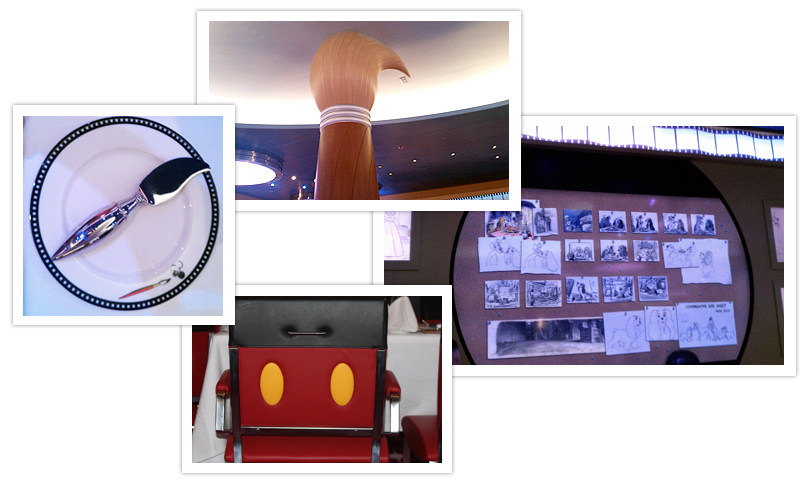 After being seated, you are given a placemat and a marker, with brief instructions about drawing yourself inside the lines: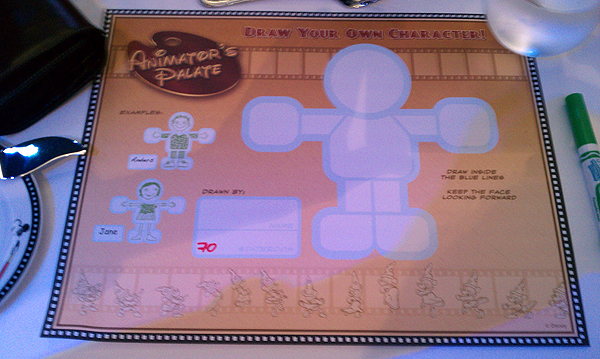 You and your family draw yourselves and your server collects your art work – like my hair?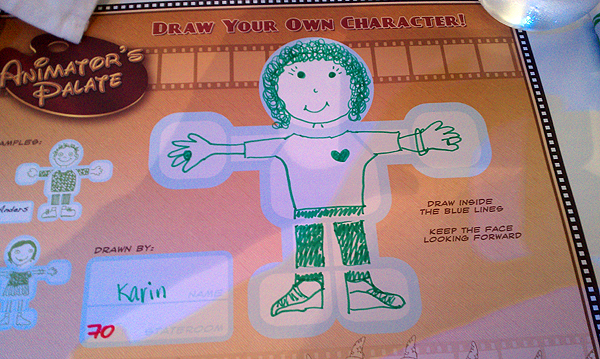 Later, your dinner is accompanied by a show, featuring your animation, see if you can find me and my green hair:

And Disney animation (wish my video was better here, but it gives you the idea):

This was so much fun – loved it! Find out how a Disney Cruise works for special needs kids.
Here's my write up for TravelingMom.com

Disclaimer – Disney hosted me on the Disney Fantasy Inaugural Preview Cruise, but the opinions and experiences are my own.