With all of the conversation around Disney's recent announcement to discontinue the Guest Assistance Card, here's Disney's official letter of reassurance and continuing commitment from Meg Crofton, President Walt Disney Parks & Resorts Operations, U.S. and France: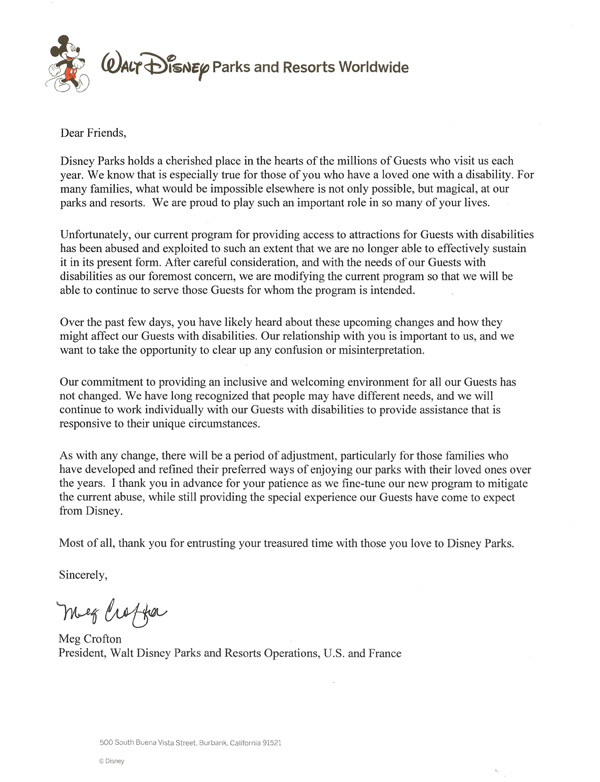 I have no idea how everything will play out regarding this change, but I do know that Disney has a history of taking good care of special needs kids. Disney World made every effort to accommodate my child on our visit last spring.  At every attraction the cast members asked how they could help her have her best experience.  It wasn't about getting ahead in the line, it was about finding ways for her to enjoy rides with her physical challenges.
Clearly this is a work in progress and Disney is making adjustments as the figure out how to strike this balance of providing options for special needs families and minimizing system abuse.  The good news is that Disney has heard your voice. I have great hopes that as their new policies come together Disney will be very mindful of what it takes for our kids to experience The Happiest Place on Earth.