Sun Mountain Lodge has 96 well-appointed guest rooms all with spectacular views, including several ADA rooms. Only a few rooms have TVs, our did not – to which my family initially found hard to comprehend, I mean seriously, how can you live without a TV? Not having a TV in our room actually enhances the relaxing experience of the resort. We found so many things we wanted to do that we spent very little time in our room. Typically my daughter gets overwhelmed on trips, especially if the weather is hot, so she needs more time in the room to decompress. Sun Mountain Lodge was quiet and peaceful, plus it's mountaintop location in eastern Washington gives it a warm dry temperature, kept cool by soothing sage-scented breezes. V never got too hot and really enjoyed the peaceful, relaxing atmosphere, so we spent very little time in our room this visit.
The rooms have varying amenities from mini-fridges, decks, jacuzzis, TVs, etc. Determine the features that your family needs to ensure a great stay and call Sun Mountain Lodge to have them suggest the best room for your needs.
There are also 16 cabins of different sizes a mile and a half down the road at Patterson Lake that offer great options for families, with full kitchens and living areas on a peaceful lake.
Here's a tour of our room: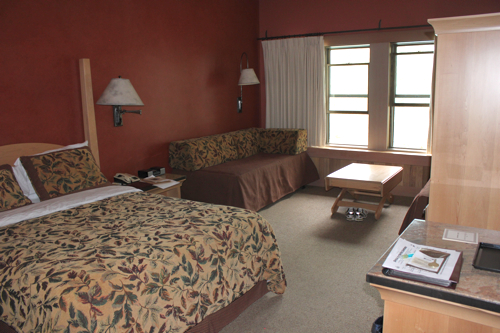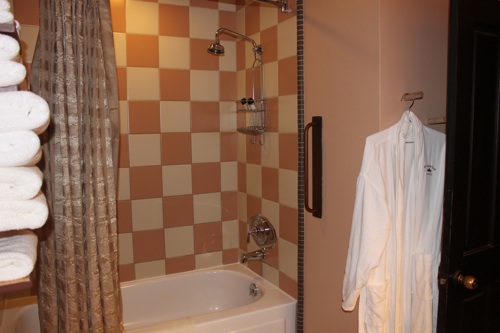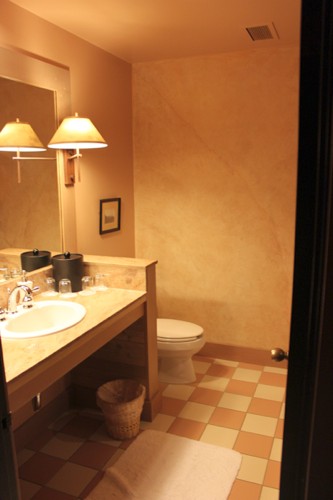 Disclaimer: Sun Mountain Lodge provided my family with a 2-night stay, Cowboy Dinner and spa treatment for our review. The opinions and experiences are my own.