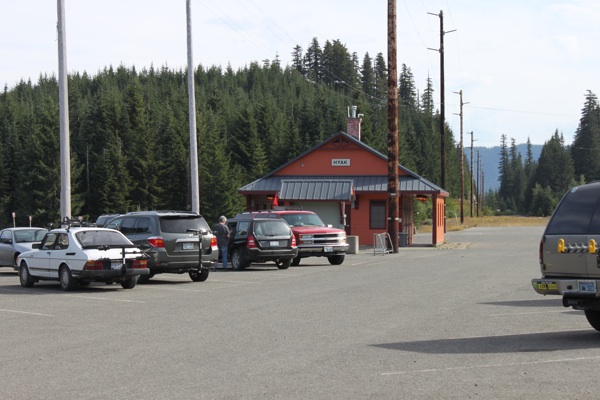 I love the changing seasons. While I'm never ready for summer to be over, there's just something about the crisp feel of fall that helps me let it go a little easier. Last Saturday afternoon the sun was shining, the air was crisp and we had to get out of the house to enjoy it. We headed up to Iron Horse near Snoqualmie Pass to see if the trails were wheelchair-friendly.
Located at the summit of Snoquamlie pass at Hyak, Iron Horse is part of the rails-to-trails movement of the 1980's, when the state acquired the rail lines from the bankrupt railroad company and removed the tracks, resulting in level, well-maintained trails spanning 1,612 acres. These kinds of trails make hiking with a child in a wheelchair or stroller, or biking with a trailer completely accessible. Aside from a gate we had to maneuver around, there are no obstacles to accessibility.
We were intrigued by the Snoqualmie Tunnel on the map and had to check it out. Walking up to the entrance was kind of creepy; the tunnel was long and dark as far as you could see, with the exception of a tiny dot of white, which was the end of the tunnel. We walked into the darkness, not sure how long it was, but certain it couldn't be that long. Turns out the tunnel is 2.3 miles long. We had a great afternoon exploring – Read my "Spooky Walk" post on TravelingMom.com.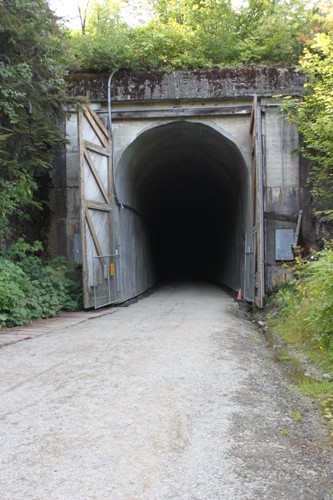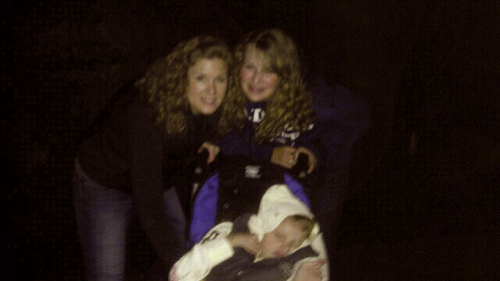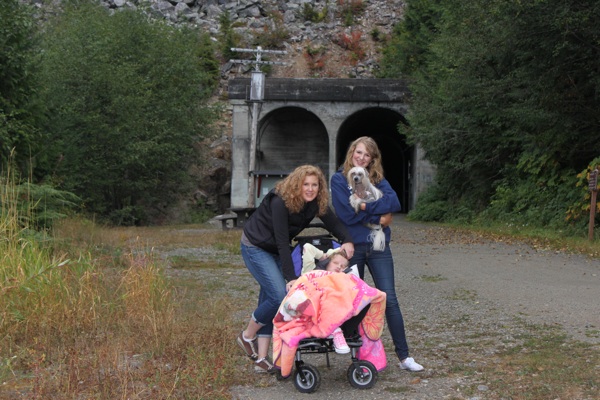 What I'm most excited about is how many trails there were there and they are all level, compact crushed rock – perfect for my special needs kid in her all-terrain wheelchair or bike trailer. I think we've found a place that we can explore many times and find something new each time.
A few tips:
You will need a Discover Pass, $35 annually for all Washington State parks, or pay $10 for one day parking. We saw the ranger giving tickets, so don't skip this part.
Dogs are welcome, but must be on a leash – our dogs had a great time.
The Snoqualmie Tunnel is only a tiny part of a great, accessible trail system that allows families with special needs kids like mine the opportunity to enjoy the beautiful Northwest outdoors. Go to the Washington State Parks website for a full map of the area to plan more hikes for your family.