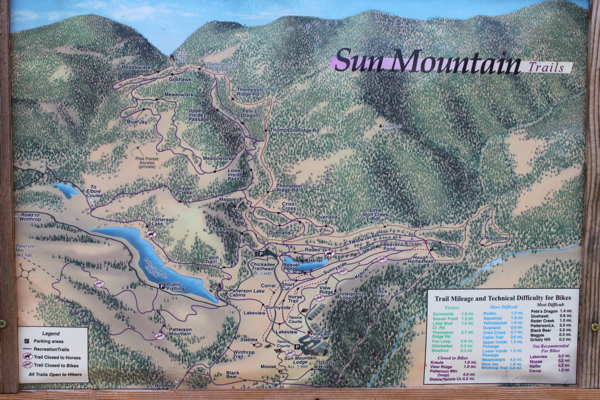 One of the things we really enjoyed at Sun Mountain Lodge was hiking. There are over 250 miles of signed trails around the resort area; plenty of options for horseback riding, mountain biking or hiking. V has a push chair that can go off road, and we found two trails that we could climb as a family: View Ridge and Sunnyside. These trails are a little over a mile long, just long enough for V, and provided fantastic scenery and lots of wild life sightings. We had a couple of deer that seemed to be following us from a distance, the kids loved that.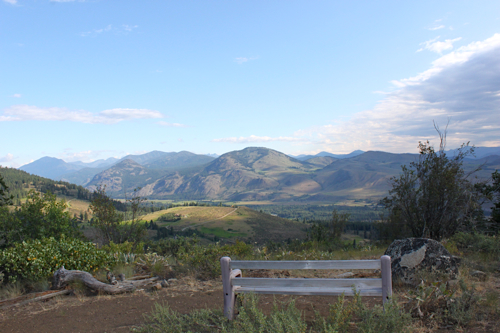 You can bring your own bikes, or rent them from the Activity Shop – where you can rent or buy all kinds of equipment for area adventures. If you have horses there are options for boarding them during your visit, or sign up for a horseback riding experience through the lodge like we did.
One fun way to experience the trails that is accessible is on a Cowboy Dinner or Breakfast. Read my post about it, it was a trip highlight! You are picked up by wagon in front of the lodge, and take a trail out to a clearing with picnic tables and a meal prepared for you and your group. We were serenaded by Cowboy song by fireside. V really had a good time on the wagon ride, she laughed and smiled the whole time, hearing the horses clip clop, feeling the bumps and movement of the wagon and feeling the warm sage-filled breeze and we watched amazing views of the mountains and valley below.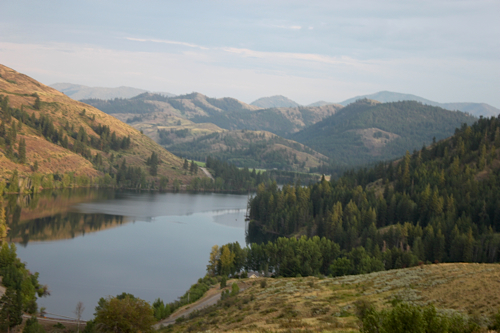 Disclaimer: Sun Mountain Lodge provided my family with a 2-night stay, Cowboy Dinner and spa treatment for our review. The opinions and experiences are my own.