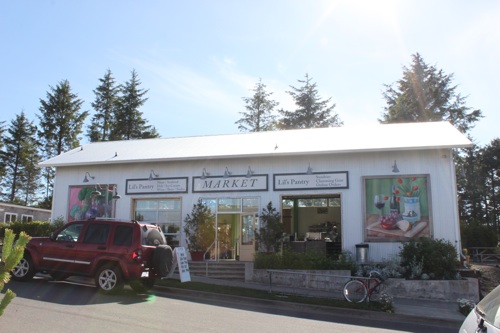 When getting ready for our trip to Seabrook, I knew that there was a restaurant and grocery store in town, but wasn't sure how much the grocery story had, if they'd have options for food allergies, etc. Also, I was curious as to how many cooking utensils I would find – I've stayed in rentals before and been disappointed to find a bare minimum of supplies in the kitchen. This was not the case at Seabrook. Seabrook cottages are well-supplied with pots, pans, cooking utensils and serveware. There's even a pizza pan and wheel. Everything was in great condition.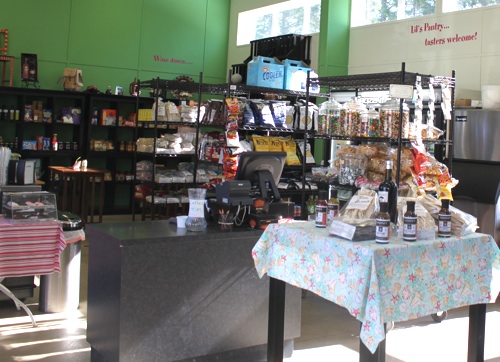 Lil's Pantry is Seabrook's grocery store. You can call them ahead with a grocery order and your bungalow will be fully stocked upon your arrival. Nice! Although Lil's pantry is small, they have a nice selection of the basics, so don't worry about forgetting marshmallows for s'mores or ketchup for burgers. They also have a lot of gourmet items; fresh pasta, hand-scooped gelato, fine wines, sauces and sweets. There is also an in-store espresso bar featuring different kinds of milks if you have dairy allergies and wonderful coffee.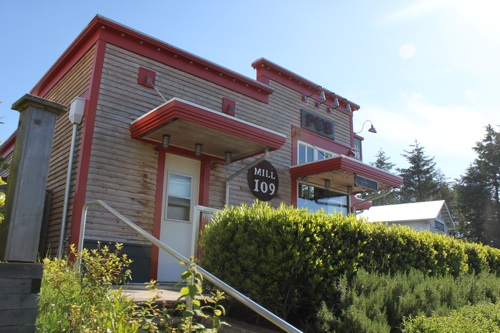 Mill 109 Pub is the only restaurant in town so far. It is family-friendly, cozy and offers fabulous food. The one time we ate here V was having a moment, I was pretty consumed with calming her down so no photos here, but the food was really, really good. V had the kids chicken strips – nothing from a box, it consisted of a chicken breast that was fresh battered and lightly fried with a side of thin fries. She gobbled them up. We also tried the homemade clam chowder, which was among the best chowders we've had. The fish and chips were also fresh and really tasty. Even if you are just driving the coast, plan on stopping in for a meal, you won't be disappointed.