I had the opportunity to experience a spa service at the Sun Mountain Lodge – but with all of the options on their menu, how was I going to decide which one to pick? Then I saw the treatment called Spa Crazy and knew that was the ticket.
Spa Crazy is for moms like me who are so excited to finally have a chance to enjoy being pampered, that they don't want to miss a thing. Feel like you could use a body scrub to remove dead cells and liven up your skin? Check. A body massage to soothe and relax aching, tight muscles? Check. A scalp massage to relieve tension and ease relax the lines on your forehead? Check. A peppermint foot scrub to liven up your pedicure and give you renewed energy? Check. The Spa Crazy has all of these treatments wrapped up in a 75 minute session and did not disappoint. I enjoyed every minute, and walked out a new person. Susie was my therapist and she was fantastic. A spa treatment during your stay at Sun Mountain Lodge is highly recommended.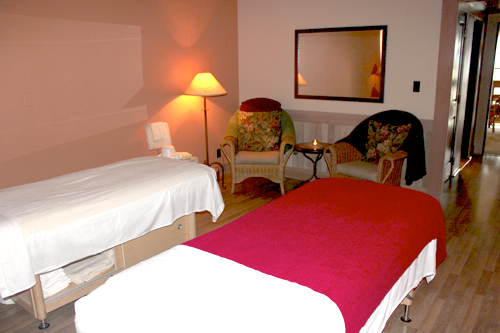 Sun Mountain Lodge spa has a variety of treatments including massage, facials, manicures, hair and makeup. It is advised that you book your spa treatment in advance of your stay, as times book up quickly.
Sun Mountain Lodge
Spa desk [email protected] | (509) 996-4735
Disclaimer: Sun Mountain Lodge provided my family with a 2-night stay, Cowboy Dinner and spa treatment for our review. The opinions and experiences are my own.