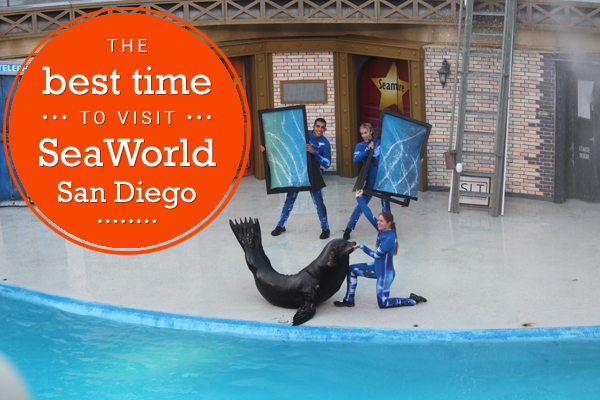 SeaWorld is a popular attraction for a San Diego family vacation. From the variety of animal shows, to the exhibits, to the amusement park rides and carnival games, SeaWorld San Diego is always a fun place to visit with your family no matter the time of day.  However, I have to say, I enjoy SeaWorld San Diego best at night.  And since I'm the one planning the trip, I get to choose when our family visits, so I plan around the late afternoon and evening shows.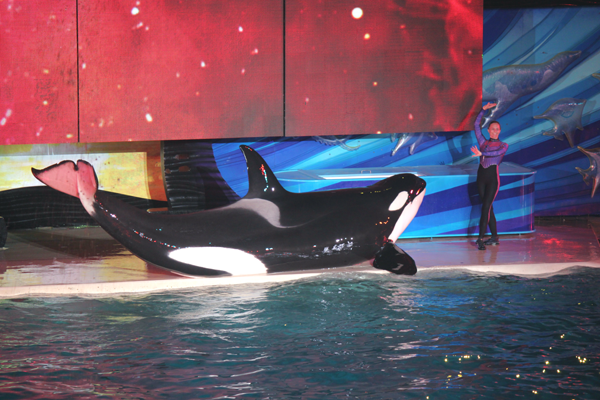 Here's why night time is the best time to visit Sea World San Diego :
Night time is prime time for all of the great shows
Think of it as Prime Time for the SeaWorld shows with "Sea Lions Tonight" and "Shamu Rocks" being the most popular.  Make sure you check Sea World San Diego's Park Hours and Show Schedules because some of the shows end earlier in the evening.  Decide which shows you want to see then plan your visit accordingly – sometimes you really have to hustle to get from one show to the next.
You avoid the crowds after dark
By the evening many visitors have left for dinner or gone home for the day, making SeaWorld easier to navigate, especially with a wheelchair or stroller. That means shorter lines for attractions and more seating for shows.
The temperatures are cooler
Nighttime summer temperatures make the park even more enjoyable.  My kiddo really doesn't like too much heat, San Diego summer evenings are the perfect temperature.  Keep in mind that SeaWorld is right by the ocean, so the evening marine air can cool down nicely.  Bring a light sweater or long-sleeved t-shirt just in case it gets a little chilly.
Night time is magic
Watching the pink California sunset over the horizon, then seeing the park gradually light up is magic. It gives your SeaWorld visit an extra special backdrop.
Fireworks show
What a beautiful way to wrap up the evening.  Right after the 9:30pm "Shamu Rocks" show, stay in the stands and watch the fireworks over the park.