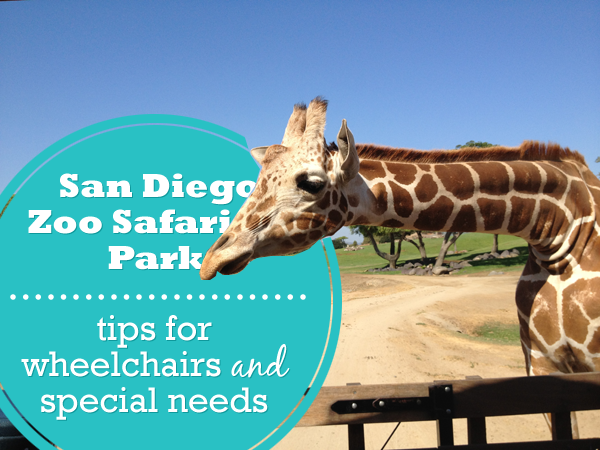 A 'must do' when visiting the San Diego area with your family is the San Diego Zoo Safari Park. This incredible 1,800-acre wildlife preserve is located about 35 miles from downtown San Diego, in Escondido. Animals of the African and Asian continents roam huge open enclosures that make you feel as if you are actually on safari. The grounds are beautifully maintained and have wide paved trails with large elevators where needed to make it stroller and wheelchair accessible. The variety of attractions make it a great trip for your whole family, no matter what age or ability.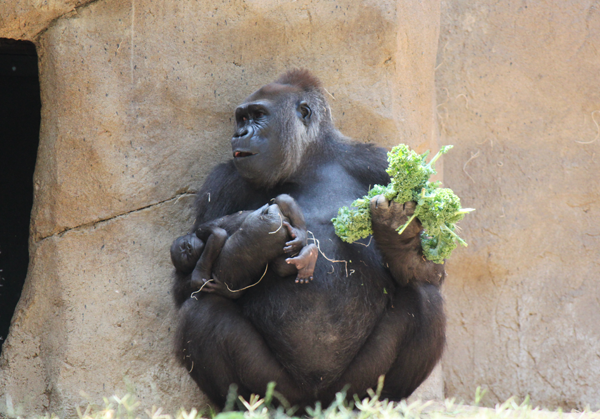 Included with your entrance admission are hundreds of animal exhibits, African Tram Safari, animal shows, Discovery Station, Jameson Research Island water play area, carousel, lorikeet aviary, and petting zoo. For an additional fee, schedule a safari, like the Balloon or Flightline Safari for a bird's-eye view of the park, Segway X2 Rolling Safari to get off the beaten path in style (Seeing people, rolling through the trails on their Segways in the middle of "Africa" still makes me laugh), or a Behind the Scenes Safari, and more. Visit www.sdzsafaripark.com for all the possibilities. Also, watch their blog for new "arrivals" to look for, we watched the mom gorilla hold her baby while she ate an afternoon snack, it was so cute and funny to watch!
The key to a great day at the Safari Park with a special needs kid is to have a basic plan and spend some time reviewing the park's website before your visit. The park is HUGE and there's so much to do and see, pick the exhibits and activities your family will enjoy most, and know where to take breaks from walking and where to cool down. Keep in mind that it can get quite a bit warmer at the Safari Park in Escondido than in San Diego. The trails have occasional misting stations and lots of shade, but consider the location of the Savannah Cool Zone for a mid point break. We enjoyed our stop at the Nairobi Village overlook and snack bar, the deck overlooked the whole park. The shade and cool breeze made it a perfect stop. If you can plan your trip during the off-season, especially after mid-September, the weather will be a little cooler, but still beautiful, and there will be less crowds.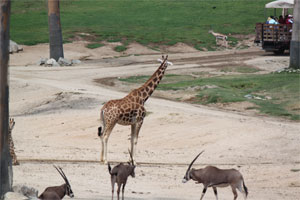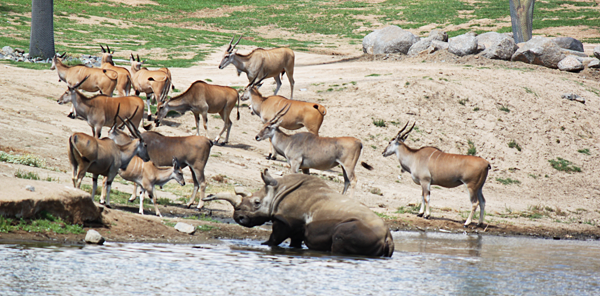 Veronica's favorite part was the Africa Tram Safari. The tram ride lasted about a half hour, and traveled around a great expanse of open fields containing giraffe, rhino, zebra, gazelles and more. But the animals aren't just out in the middle of the field, you see many up close, which makes it even more exciting. The views are spectacular. There's a nice breeze on the tram ride, and aside from the commentary from the tour guide it's very quiet and peaceful if your child is getting over stimulated. It's very accessible. If your child is in a wheel chair or has special needs that keeps them from being able to stand in line or be in the heat for long, make sure you go ahead to the Reserved Seating area and tell a park safari guide, they will make sure that you get on the tram quickly and have a lift for your wheelchair or a step if you need that.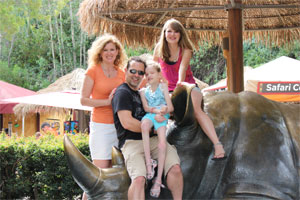 We had a wonderful day, the park is beautiful, very accessible, and has something for everyone in the family. We're already planning our trip back, which will include a Caravan Safari to feed giraffes and rhinos, try the Flightline Safari – a zip line runs high over the park, and tour the veterinary facility.
Quick Tips for Special Needs Kids Visiting the San Diego Zoo Safari Park:
Parking: If you have a disabled parking placard continue up to the reserved parking lots near the entrance.
Pit Stop: If you are looking for a large changing area with a bench, go to the Ranger Base next to the Discovery Station and they will provide a room for you.
Shuttle Service: If your special needs kid needs more assistance, there are a lot of options. The park has a shuttle service to help with your access, and seemed very willing to help with whatever you need to provide a good experience for your child.
Access Two for One: Great deal! You get in free as your disabled child's helper/attendant. If your child's disabilities are hidden, bring a doctor's note.
Try to visit late September – October: If you can plan your trip during the off-season, especially after mid-September, the weather will be a little cooler, but still beautiful, and there will be less crowds.
San Diego Zoo Safari Park
15500 San Pasqual Valley Road
Escondido, California 92027-7017
http://www.sdzsafaripark.org