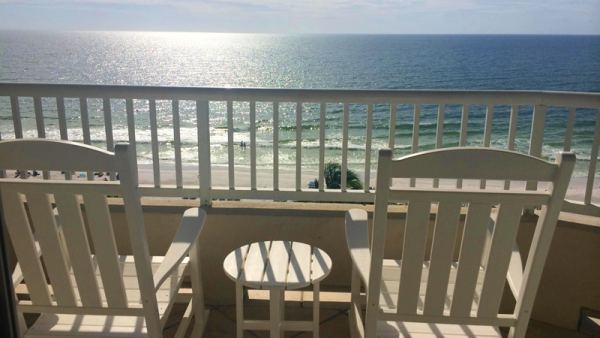 Lido Beach Resort in Sarasota with Special Needs
Ahh Sarasota.  White sandy beaches, warm, calm water and lots of relaxation.
Earlier this year I was guest of Lido Beach Resort and wrote a review for luxurytravelmom.com.  With summer vacations just around the corner I wanted to make sure that you had the DL on this resort from a family beach vacation / special needs / wheelchair accessibility perspective.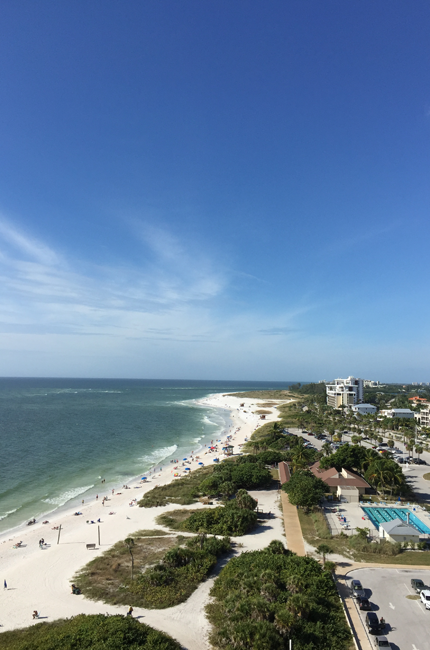 Lido Beach Resort on Sarasota's Lido Key is a peaceful beachfront hotel that's close to shopping, restaurants and nature and perfect for low key Florida family beach vacations. Beautifully renovated late last year, the Lido Beach Resort boasts single rooms and condo-style suites featuring balconies with sweeping views, kitchenettes with a dining area, living room and separate bedroom(s).  There are two pools located just steps from the beach; one that's kid-friendly, the other is adult-only and cannonball free.  Fortunately both are serviced by the Tiki Bar, where you can find sandwiches, appetizers and cocktails.  There is a second beach-front restaurant, the Cafe Lido, that serves breakfast, lunch and dinner inside and on an outside patio. The Lido Beach Grille is a more formal restaurant with great food and views that go on forever.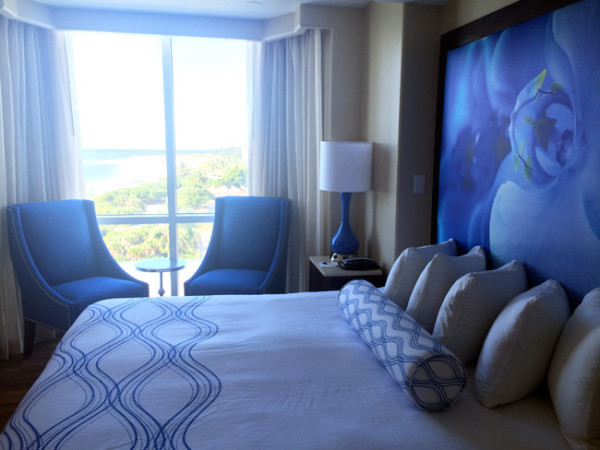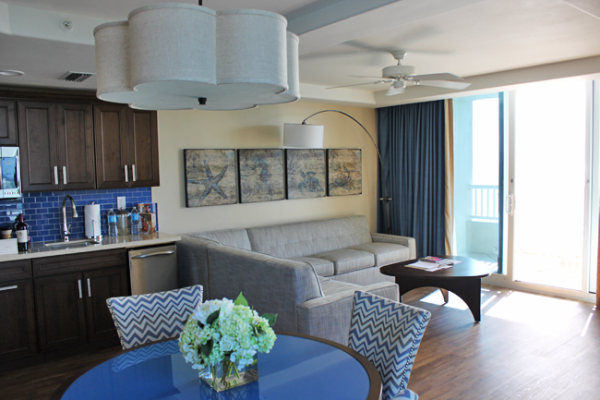 Close to St. Armands Circle
Less than a half a mile from Lido Beach Resort is St. Armands Circle, where you'll find great restaurants and shops.  There is a hotel shuttle that will take you there, or it's an easy walk on wide, nicely paved sidewalks along the beach. Please note, the hotel shuttle does not have a wheelchair lift.  With street views of St Armands Circle from every seat, Shore Diner gets two thumbs up for lunch and cocktails and is handicap accessible via an elevator in the back. I have it on good authority that Big Olaf Creamery makes the best ice cream on the island, so make sure that's on your list!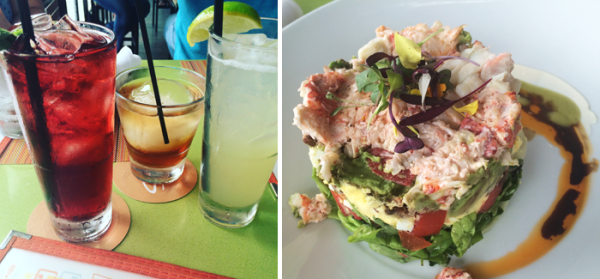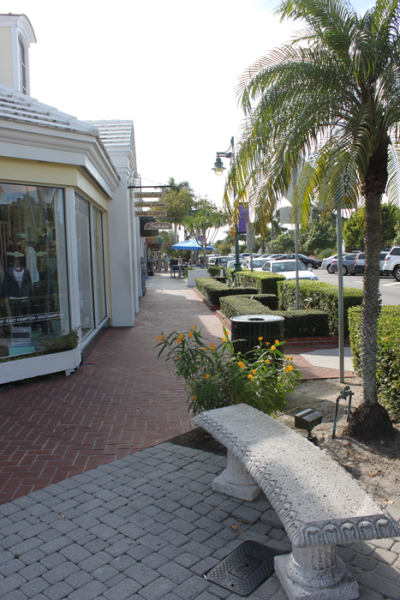 Wheelchair Accessibility at Lido Beach Resort
Lido Beach Resort has 11 ADA rooms of various configurations, items like shower benches are available upon request.  The pool patio is beachfront, and there is a lift for wheelchair accessibility at the family pool.  With flat, packed sand, the beach lays right off the pool patio.  Beach wheelchairs are not available through the resort, but the concierge can help you rent one locally.