One of just 3 ski-only resorts in the US, Deer Valley Ski Resort in Park City, Utah has a reputation for incredible skiing, with an attention to luxury and service that can turn a ski trip into a true vacation.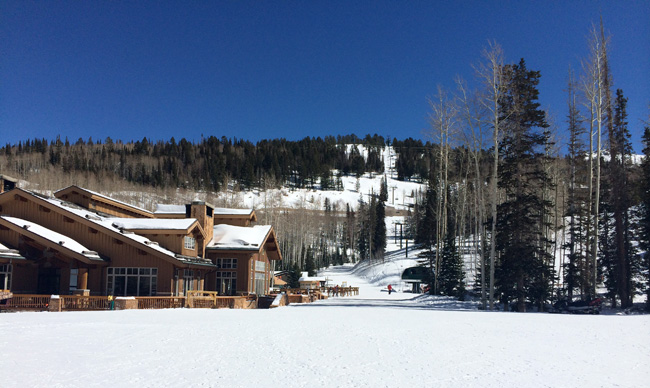 Last spring I had the privilege of visiting Deer Valley Ski Resort for the first time. I grew up skiing, but have been snowboarding since college – this would be my first time back on skis. I was both excited to reconnect with my skiing past, and apprehensive that I'd completely embarrass myself or worse, get hurt. Good news, I survived – both body and ego in tact.
Deer Valley definitely lived up to its reputation. Covered with incomparable Utah powder, the terrain was a good mix, offering plenty of options for beginners and bad asses alike. You could spend relaxing days on blues and greens or get your adrenaline rush on hitting more aggressive bowls and chutes. One thing very apparent was the resort's attention to detail at every level. It kind of reminded me of Disneyland in a weird way, with immaculately groomed runs and friendly Mountain Hosts that seemed to show up just when you needed them, but were completely invisible when you didn't. Plus, where else can you take a mid-day champagne break at the yummy Veuve Clicquot yurt right on the mountain?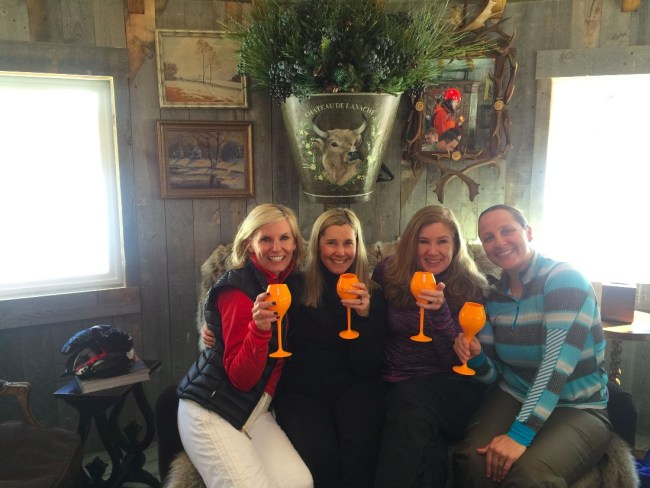 Deer Valley Ski Lessons
I took ski lessons at three different resorts on this trip, but my lesson with Brian Righter at Deer Valley was by far the best. I went from hanging onto the mountain, just trying to make it down in one piece, to actually feeling confident in my skills. Brian taught me Stein Eriksen's approach, emphasizing elegance and a mindfulness of the experience, I really enjoyed that. At the end of the day, I raced a friend on the Nastar course and actually tied with her! If you're hesitant about picking up skiing again, Deer Valley is the place to rekindle that passion. Deer Valley has private and group lessons for all ages. Check out Deer Valley's web site for more details.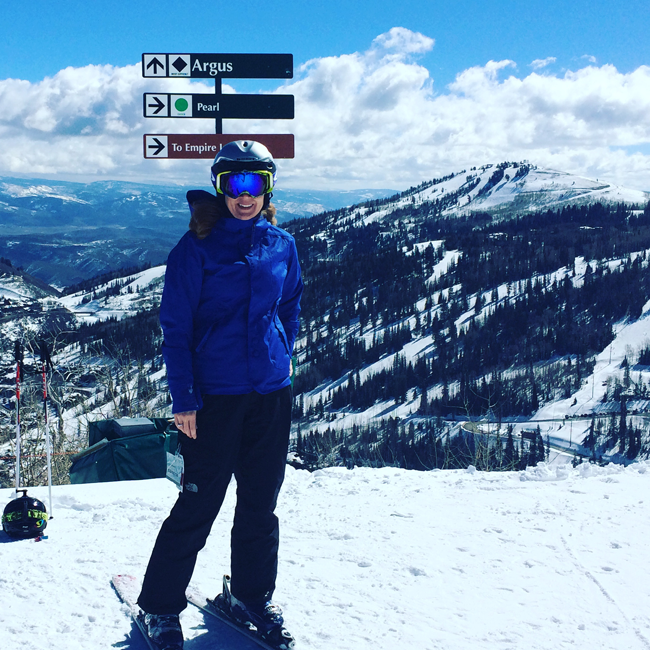 Handicap Accessibility at Deer Valley
The village at Deer Valley is ski in ski out, and seems very accessible with lots of cleared sidewalks. The National Ability Center is nearby and not only serves Deer Valley with adaptive skiing, but other accessible family activities, like cross-country skiing, horseback riding, sled hockey and more. They're awesome to work with!  Read more about our experience with the National Ability Center.
Don't Miss
Fireside Dining is to die for. It's a European Alp-inspired four course meal served from different stone fireplaces throughout the dining room. Delicious, relaxing, warm, and fun – such a great way to wrap up a day on the slopes. Afterwards, enjoy a sleigh ride under the stars.
Seafood Buffet in Utah? Yes! Since Salt Lake City is a major Delta airlines hub, fresh seafood is brought in the same day. So many things to choose from – Unlimited Alaskan crab legs and Hood Canal oysters, just for starters. And the desserts! I felt like a general developing my plan of attack as I walked the buffet perimeter before digging in. All of the skiing of the day could not make up for the calories I consumed, and it was glorious.
A few more fun things to do in Deer Valley / Park City:
Book a spa appointment at the Montage.
Enjoy Main Street shopping, restaurants and art galleries. I bought my favorite cowboy boots at Burns Cowboy Shop.
Check out High West Distillery
Jupiter Bowl for fun with the kids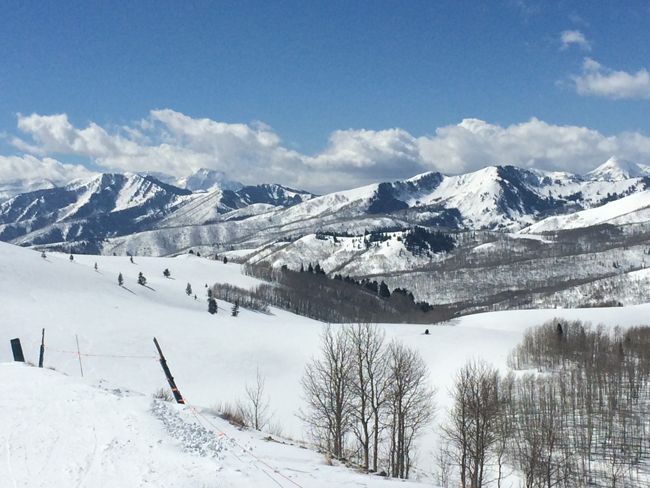 Getting to Deer Valley Ski Resort
Located in Park City, Utah, Deer Valley Ski Resort is an easy 40-minute drive from the Salt Lake City airport.
If I'm being honest, I didn't expect to fall in love with Deer Valley as much as I did. I've been to other luxury ski resorts before, but Deer Valley kind of hits it out of the park in terms of the complete ski vacation experience. I left feeling relaxed, re-connected with my love of skiing, and 5 pounds heavier. Totally worth it.
Disclaimer:  This was a hosted trip.  Deer Valley really did exceed my expectations in every way and I look forward to going back!