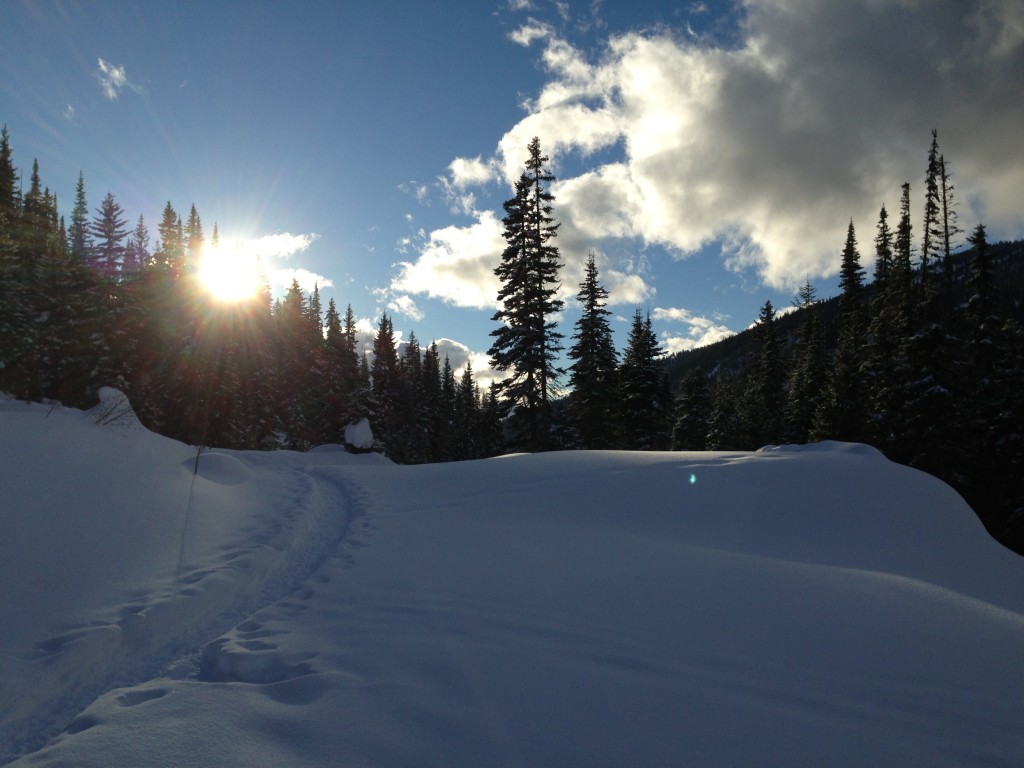 Beautiful view, right? That's just part of what I saw on my Winter Wonderland Snow Shoe Tour at Sun Peaks Resort. I've never been on snowshoes before, so be assured, there is no experience required. Snowshoe Rob will give you some basics and you'll find it's easy and fun.
Snowshoe Rob led me on a tour through the woods, explaining the local flora and fauna, then on to a stop at a trapper's camp where we had hot apple cider and a treat. It was beautiful and relaxing. We chatted for a while and Rob told me about their other tours, including the Moonlight Snowshoe and S'mores Tour. He had me at chocolate. I thought how fun this would be for my family after a day of skiing on the mountain.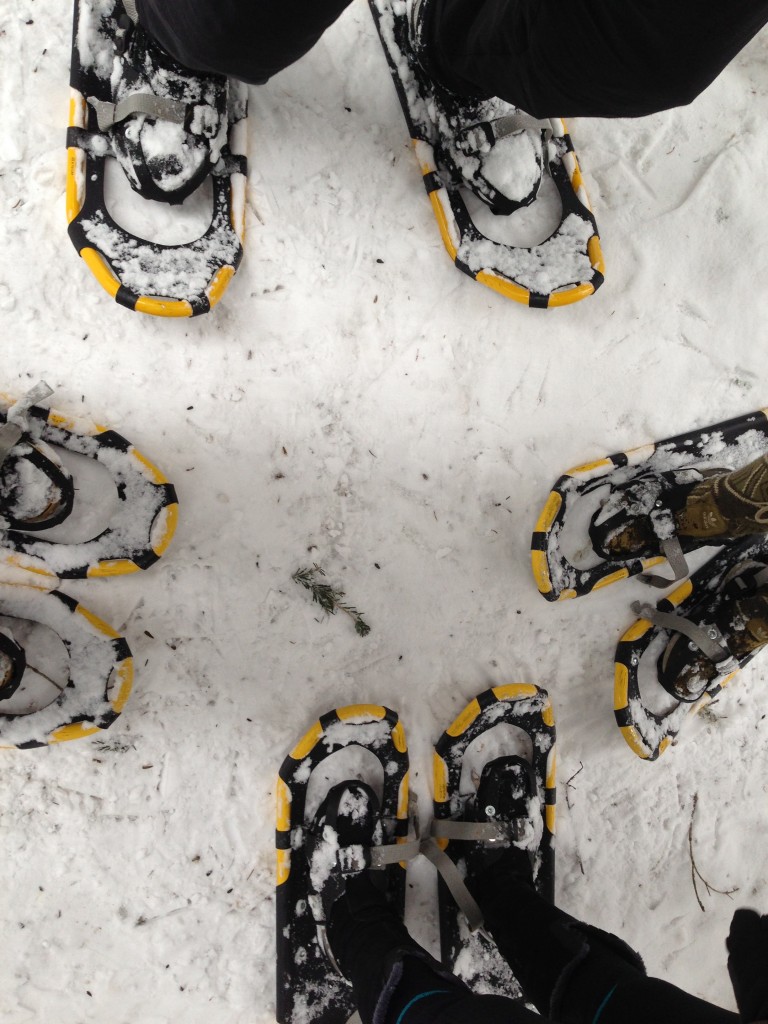 Rob was such a great tour guide, accommodating and patient. I asked him if a Snowshoe Tour could work with a special needs child, I specifically asked about my child who is in a wheelchair. I could see the wheels turning, he is definitely a solutions guy. We talked about bringing her in a toboggan. Because every special needs kid is unique there are no promises, as a special needs parent you understand this, but if you are visiting Sun Peaks Resort and want to experience a family snowshoe trip, contact Discover Sun Peaks Adventures and explain your specific situation. I am confident that Rob will try his best to find a way to make it work.
Meet Snowshoe Rob and see the trapper cabin and fire pit:
Questions? Contact Discover Sun Peaks Adventures or Sun Peaks Resort
www.HelloBC.com
www.SkiItToBelieveIt.com
The tour was provide to me as a guest of Sun Peaks Resort, the experience and opinions are my own.