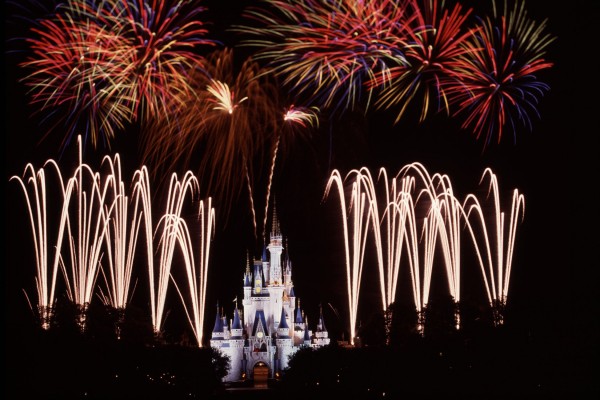 For many people, one of the highlights of a Disney World vacation is the evening fireworks show, "Wishes" led by Tinker Bell and hosted by Jiminy Cricket. I want to love the Wishes fireworks show, I really do, but honestly I find it frustrating; finding a seat early and waiting, which my special needs daughter has limited patience for, and afterwards navigating the consuming crowds with a wheelchair and overwhelmed child takes the last of my energy, leaving me feeling a little less – magical.
There's a better way to watch Disney Wishes fireworks – by private boat!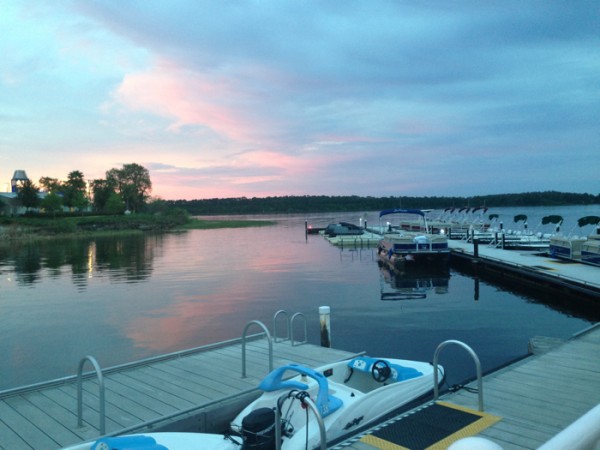 Last week my daughters and I went to Disney World along with one of my oldest and dearest friends Kim-Marie Evans, who writes as LuxuryTravelMom.com. Kim-Marie always has the inside scoop on everything cool, and she knew just how to make the fireworks fun for all of us. She hired a private boat so that V could enjoy the fireworks show in a way that was more meaningful to her, and more enjoyable for us moms. The boat had a handicap-friendly entrance, we rolled V right on and slowly made our way around the island to first watch the Electric Water Pagent. The water was so calming; V enjoyed listening to the birds nesting in the nearby trees, and the water softly splash alongside. We pulled up in front of the Magic Kingdom and a speaker on board started playing Jiminy Cricket and the "Wishes" story. V sat on my lap and took every minute of the show, listening closely to each word of "Wishes" and lighting up with each crack of fireworks.
After the show, instead of navigating crowds, we returned to the dock at a relaxing pace and took a short cab ride back to our hotel, savoring the magic of the evening. Now that's the way to experience Disney World Wishes fireworks.
Kim-Marie paid $300 for our private boat, a great price for a memorable night out with your family, especially if you are visiting with grandparents or another family. Call 407-W-Disney at least 48 hrs in advance and ask for Captain Kevin – he had the best inside stories and Disney facts!