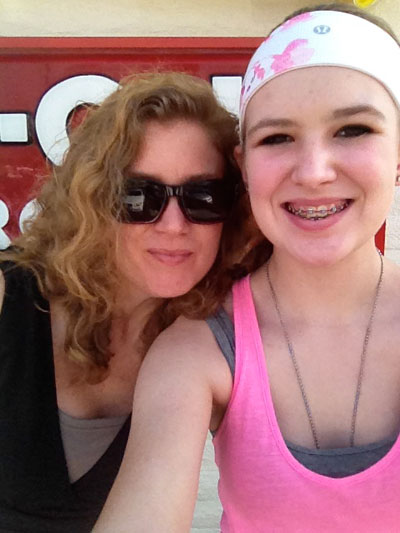 When my daughter was diagnosed with Type 1 diabetes a year and a half ago, we vowed that it would not change our approach to life. We would still travel and explore, and diabetes would not win. A month later we flew to southern California in search of sunshine and a fresh perspective as we were learning to cope with this new life challenge. One of my worries was going through TSA with new equipment and medication, and managing the flight itself. What should we take? Does altitude impact sugar levels? What can go through TSA? Are needles banned?
Now I look back at it all, I realize that it wasn't that big of a deal. Here are some tips from our trip that might help you out if you are flying with Type 1 diabetes for the first time:
Always take all of your insulin and supplies, testing strips, etc with you in your carry on. If at the gate they ask to check your carry on to make more room on the flight, let them know that you have medicine in it that needs to stay with you. You never know when your checked bag might get lost or misdirected, and, as you know, a diabetic can't go a day without those supplies.
If your airport has "Families and Special Assistance" line for TSA, get in it. They are very familiar with medications, meters and pumps, and in my experience are more helpful and understanding with medical equipment and special needs.
Don't put your medicine or equipment through the x-ray. OK, technically the x-ray is supposed to be fine for meters and insulin, but not for pumps. I don't like any of that put through the x-ray. My approach is to put all of our bags on the conveyor, then let the TSA attendant know that we need a hand check on my daughter's medical supplies and medications.
Bring snacks, even on short flights. Sure the airline has a food cart, but you never know when a flight will be delayed on the tarmac for an extended period of time, so remember the Boy Scout motto and "Always be prepared." On our first flight I brought 6 cans of apple juice in case of really low numbers. Maybe that was a bit extreme…
Have an empty water bottle for your sharps. It's unsafe, and in many states against the law, to dispose of sharps inan undesignated trash.  We carry an empty water bottle for used sharps (hypodermic needles, pen needles, lancets, etc) and dispose of them when we find a sharps disposal (some restrooms now have them) or when we return home.
The most important thing? As Nike says, "Just do it." Life's an adventure. It shouldn't stop when new challenges arise, you just need to find new ways to do the things you love.