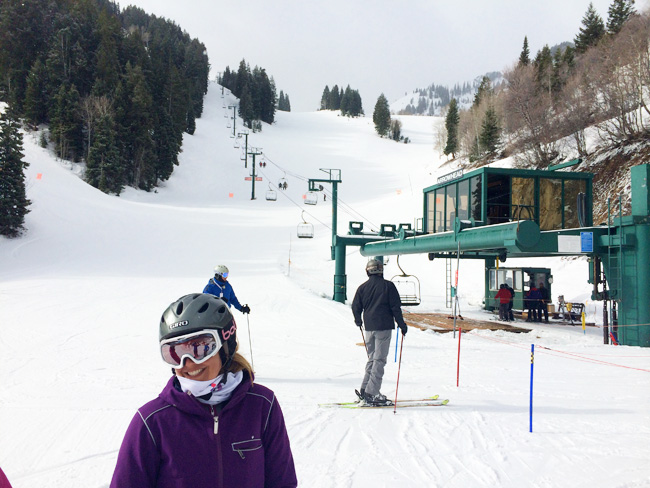 Comfortable, relaxing and luxurious with a commitment to the environment and attention to detail. That's what comes to mind when I think about Sundance Mountain Resort in Utah. It has the friendly familiarity of a local mountain, but with the sophistication and amenities of a luxurious resort – all tied together by its commitment to nature and conservation.
Founded by Robert Redford in 1969 (the locals call him Bob), it's clear the resort has been a labor of love. A stay at Sundance isn't just about skiing, it's about slowing down, appreciating nature and breathing in life. There are no high-speed lifts here, and that's intentional. Take a break from skiing at Bearclaw Cabin, with it's breathtaking 360 views – nature is the art that surrounds you. Oh, and the nachos are pretty awesome, too! The Tree Room restaurant is a special experience featuring locally sourced ingredients and delicious foods in a warmly lit atmosphere filled with Native American art from Bob's own collection. The cabin retreats are luxurious and the ultimate in comfort, minus the pretense. I love that all of the glassware used on property is made from recycled glass by artisans on site.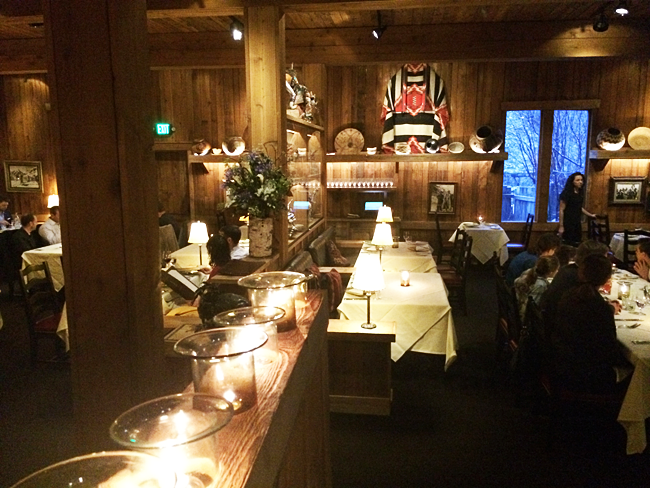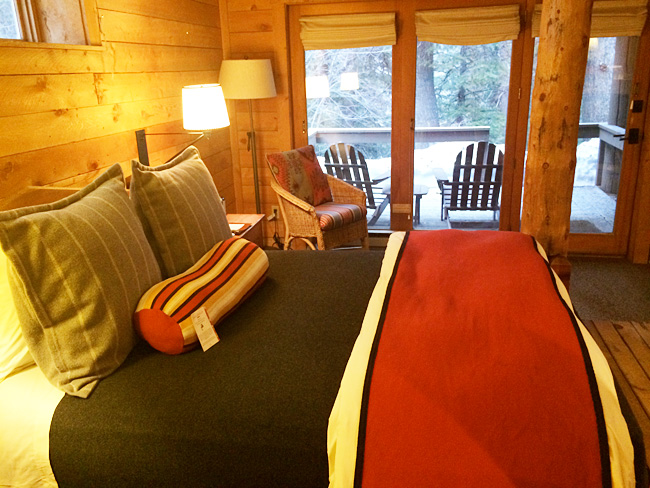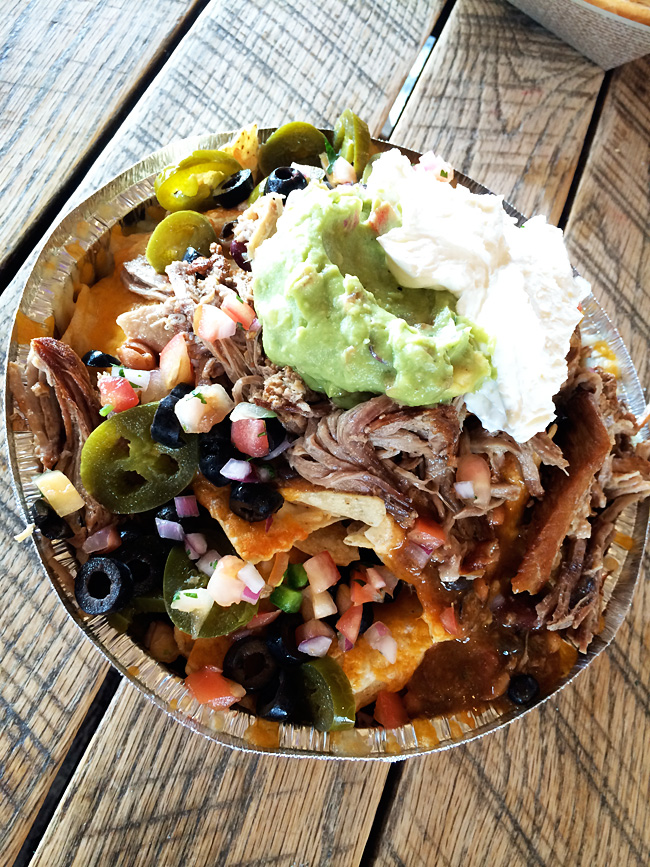 Sundance Mountain Skiing

With 42 runs, Sundance Mountain Resort has a variety of beginning, intermediate and advanced trails. There's enough room to provide variety and enjoyment, but small enough that your family can easily ski together, and break off and meet up without getting lost. Additionally featuring night skiing, a terrain park, lessons/clinics and adaptive skiing through Wasatch Adaptive Sports, every skier or rider in your family will find their fun. Ski along with a complimentary mountain host tours to get to know the mountain and it's history.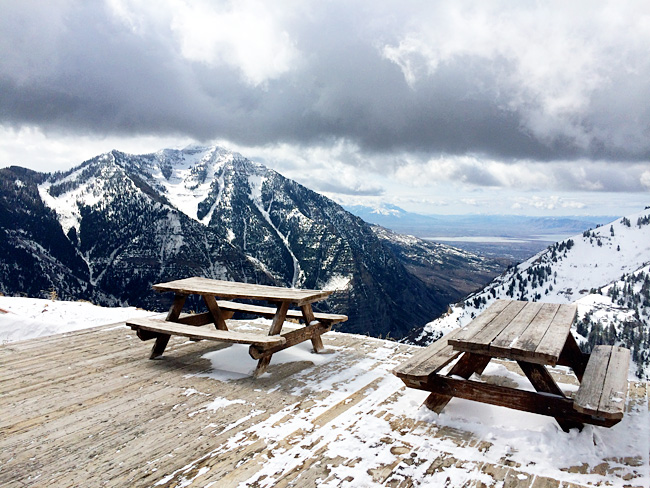 Ski and Snowboard Lessons at Sundance Mountain Resort
I love the attitude of Sundance's PSIA/AASI Certified ski and snowboard school. They have their own approach to learning that simplifies the process into what they call Home Base. Through their Cycle of Learning, their goal is for you to see, feel and understand the sport as an art form, making your mountain experience uniquely yours – and above all, making it simple and fun for kids and adults alike. Private and group lessons are available, as are Ladies Day Clinics.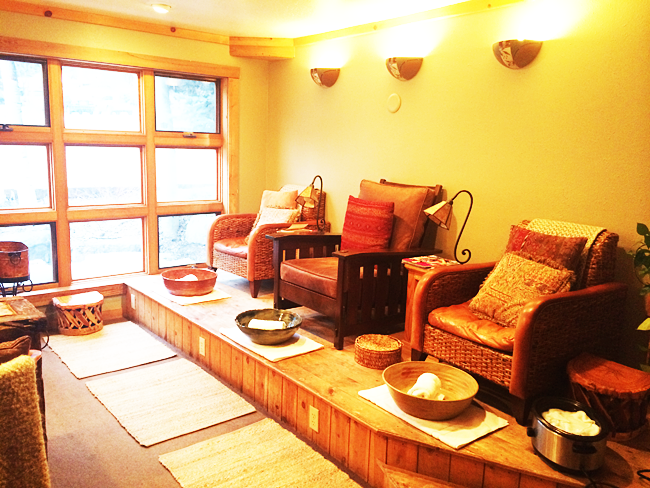 Tips for Visiting Sundance
Be sure to book some spa time, the facials and scrubs are divine!
Find out more about Ladies Day Children's Clinics, where moms can enroll their kids in a four day program that takes place at the same time as the Ladies Day Ski Clinic.
Put some money in the budget for shopping – You'll love the Sundance store and Art Studio and won't want to come home without something to remember your trip by.
Take a class (or 2) at the Art Studio. Glass blowing, pottery, jewelry making, photography and more provided by local artisans will help you and your family explore their creative side.
If you're an advance rider BYOB (bring your own board). The rental shop features Rossignal for performance board and boots. The gear definitely missed the performance mark and I ended up skiing instead. The rental ski gear was great.
Get a rush and new view from the Sundance Zip Tour.
Take advantage of the daily complimentary Sundance Yoga, Meditation classes and Nature Walks.
If a family member is handicapped, connect with Wasatch Adaptive Sports for family Nordic and downhill skiing, showshoeing, bowling and more!
If you need handicap accessibility, call the resort directly to arrange accommodations that best suit your needs.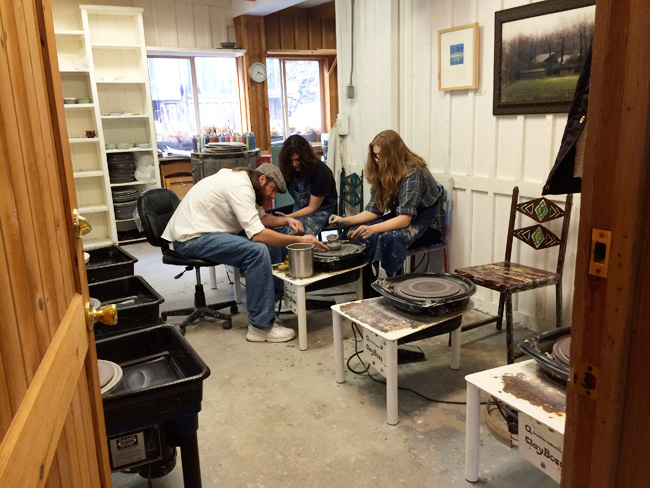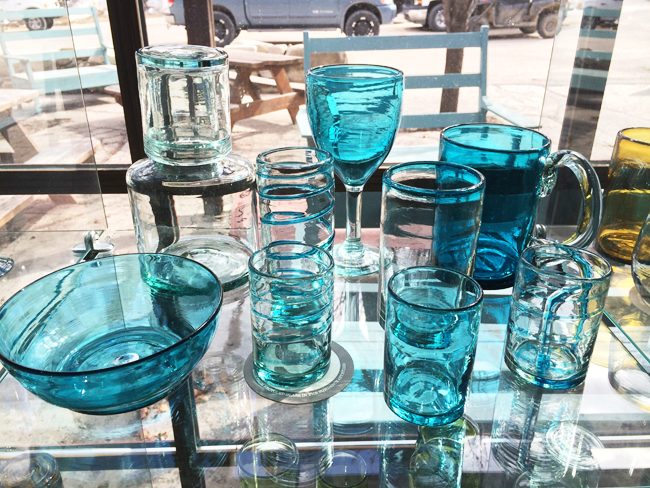 As much as I enjoyed Sundance Mountain Resort as a ski destination, I am dying to visit in the summer with all of the mountain recreation, art studio, and summer theater. Several people told me about their experiences and it sounds amazing.
Sundance Mountain Resort
8841 N. Alpine Loop Road
Sundance, Utah 84604
800.892.1600
Disclaimer: My visit was provided for review purposes.  The spa really was divine, the beds were SO comfy I could have spent the day there and not felt guilty (much), and I can't wait to go back.  Next visit will include a class at the Art Studio and more time shopping at the Sundance store.