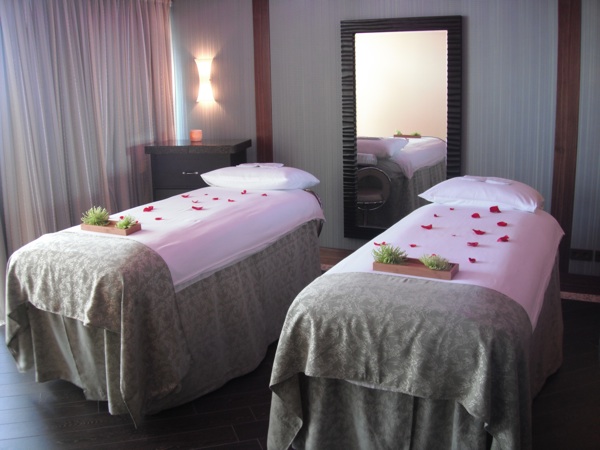 Now that you know how a Disney cruise can work for your special needs kid, it's time for you to rest and relax. First stop – the spa! Whether it's a spa service like a massage, full experience with a couples villa, or a chance to finally take care of you with a new hair style or coloring refresher, teeth whitening, manicure or pedicure, you will leave feeling recharged. Even just a day pass to the Rainforest area is a luxury that will renew your spirit. The Senses Spa books up quickly, it is recommended to book appointments when you book your trip, but I was able to still enjoy a couple of salon services at the last minute. Here's a quick tour of the spa onboard the Disney Fantasy:
Hair Salon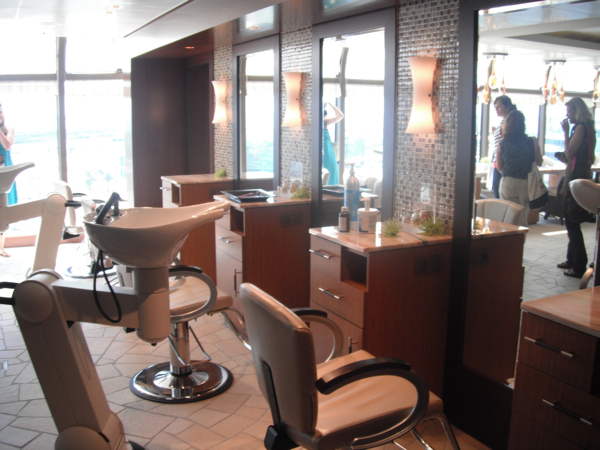 Manicures and Pedicures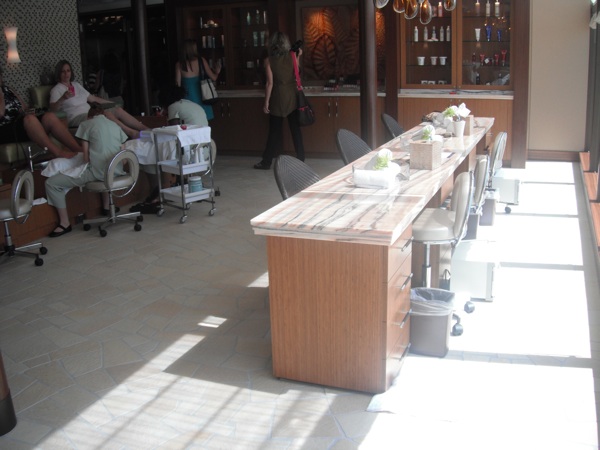 Rainforest Aromatherapy Sauna, Steam Rooms, Jacuzzi and Lounge
This area is available to you when you have any spa treatment, or you can pay $16 for a day pass. I spent some time here and left so relaxed! Start with a Rainforest shower. There are several showers each with 3 shower programs: one was like a thunderstorm, where the lighting started a little dark, with a light "rain", then flashed a little and the rain was harder. You could smell essential oil fragrances. One was like a waterfall, another was more of a mist. All with different colored lighting and subtle fragrances. I enjoyed trying a shower, then going into the sauna or one of the steam rooms for a while, then back to a new shower. Then I went out to the jacuzzi tub on the deck and relaxed with a full water view. Afterwards, I scrubbed with my custom scrub, wrapped up in a cozy, plush robe and napped on a heated lounge chair on the veranda deck. I woke up refreshed and feeling a deep relaxation I haven't felt in a long time. It was heaven! After another shower, I changed and was ready for my next activity.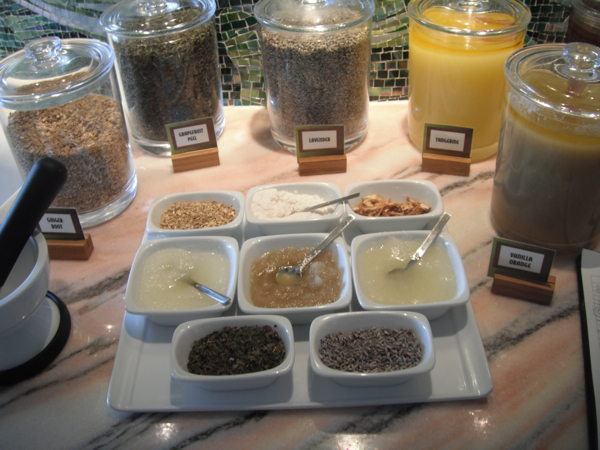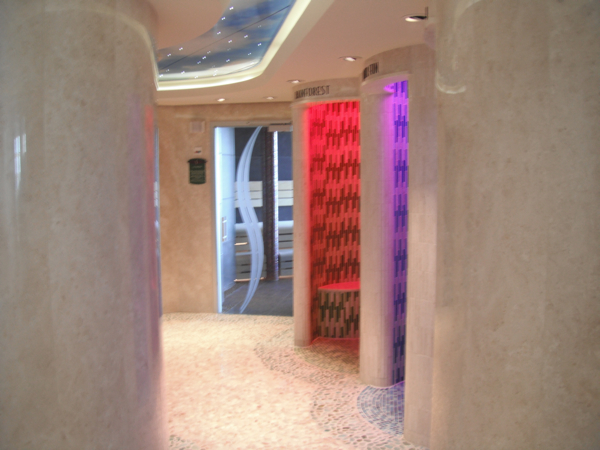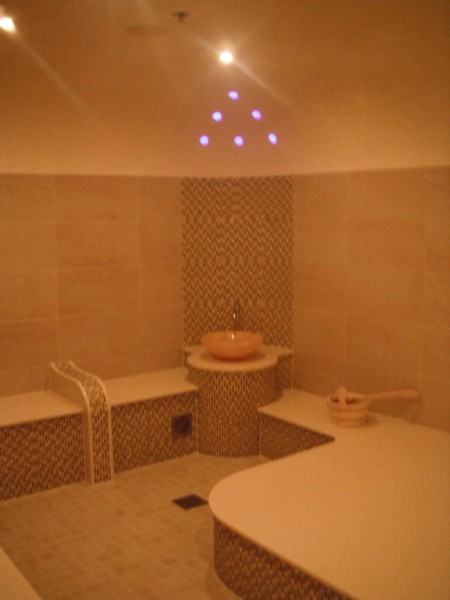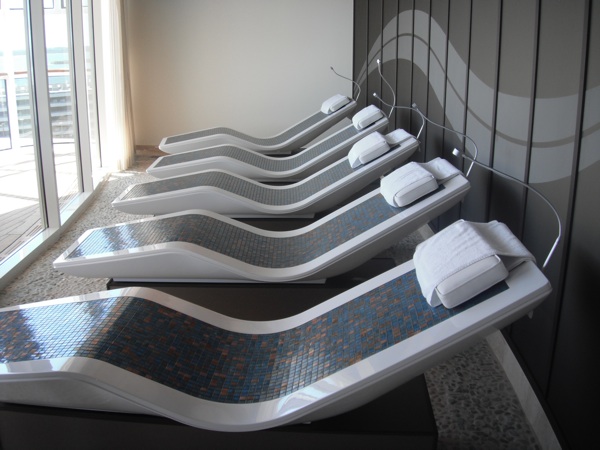 Face and Body Treatments
Senses Spa on the Disney fantasy features a wide variety of ant-aging, relaxing and detoxifying face and body treatments.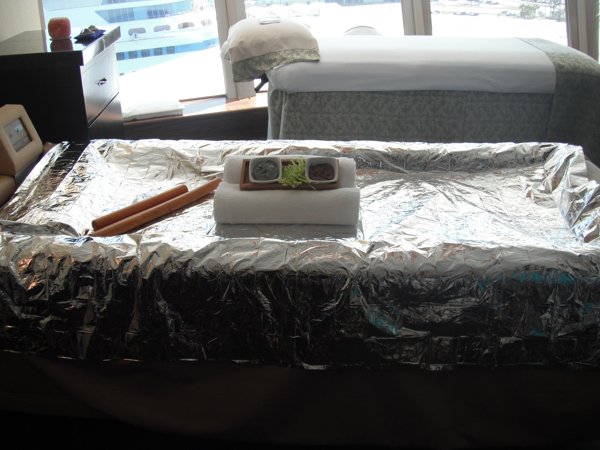 Chill Spa for Teens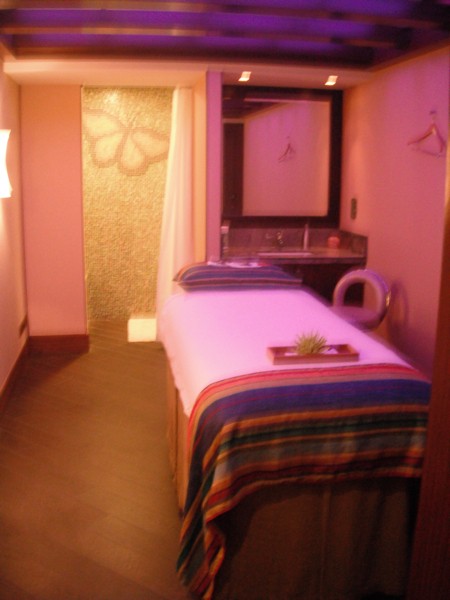 Also in the Senses Spa: Smile Spa for teeth whitening, acupuncture-including for sea sickness, barber shop and spa villa packages.
Want to find out more about wheelchair and special needs accessibility onboard the Disney Fantasy? Stop back tomorrow for my next Disney cruise post.
Disclaimer – Disney hosted me on the Disney Fantasy Inaugural Preview Cruise, but the opinions and experiences are my own.