Seabrook was established in 2004 and built with current ADA regulations. There are sidewalks with curb cuts on many streets, roads without sidewalks have shallow crushed shell paths, in those areas we walked on the road with no problem. The grocery store is accessible by car (drive around back over gravel lot to paved handicapped parking and level entry), but we did a lot of walking, and couldn't traverse the lot to the handicapped entry with my daughter's wheelchair, so we instead entered through the front by taking a very short dirt path to the front entrance to avoid the stairs. The main office looks like it's not accessible, with stairs all around the front and side at both entrances, but go around to the left side of the building and you will find the accessible entrance that I missed. The restaurant has a ramp and was easily accessible.
I asked questions about these issues, and received a quick and positive response. Seabrook is still under development and the grocery store and main office are temporary; their permanent buildings are being built with full accessibility. Seabrook is very committed to creating a fully accessible, inclusive community.
Accessible cottages
There are 2 ADA cottages, as well as several with level entries and open concepts, like the "Beachcomber" where we stayed. When you call to make reservations ask specific questions about what you need to ensure that you have a great stay.
Pool Accessibility
The lap pool and hot tub are well-maintained there is a handicapped parking space with paved path to the pool house, a pool lift is still in the works. A second pool will also be added to the community in the near future.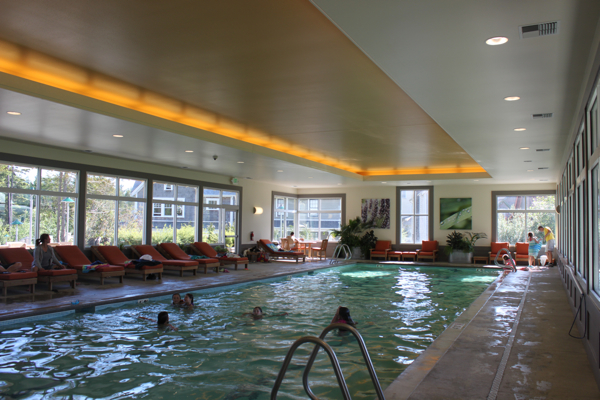 Beach Access
As soon as we got settled at Seabrook, the first thing I wanted to check out was the beach. At first I was disappointed to find a very, very long flight of stairs down to the beach. I went into the Seabrook office and asked about beach accessibility and they had a great answer: Just about a mile up the road is Pacific Beach State Park where you can drive on the beach. In Washington State, many beaches are considered part of the state highway system, something that I found out as kid riding my unlicensed mini-bike on the beach, but that's another story…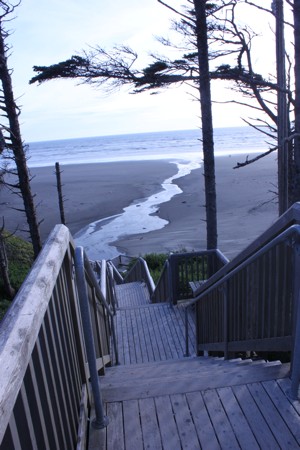 So my daughters and I drove on the beach, taking care to stay on the packed sand – this is the first time I've driven on the beach and I was NOT going to get stuck. We built a fire. In the wind. By ourselves. Girl power!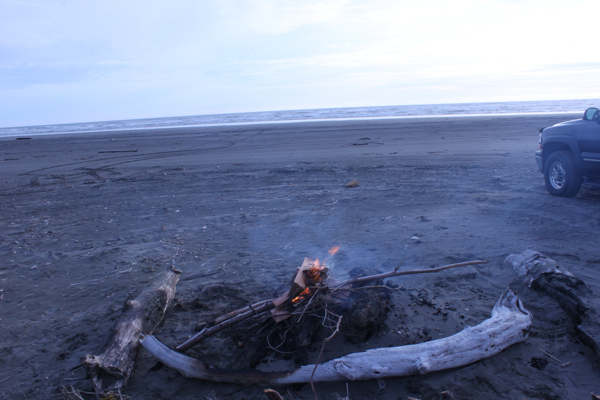 Driving on the beach is far better than trying to traverse the soft sand with my daughter's push chair, and having all of our stuff easily available is a bonus.