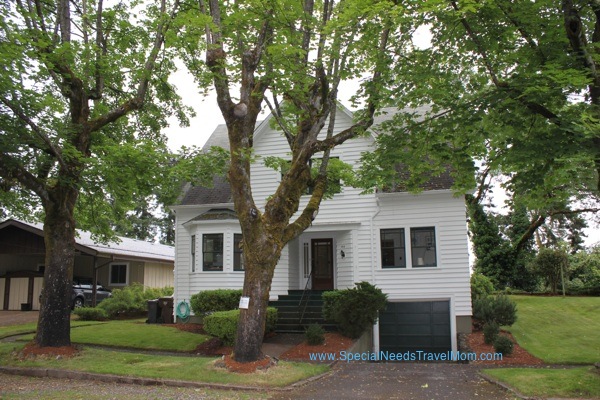 Did you know that although Twilight, the first in the same-named movie saga, is set in Forks, Washington, it was actually filmed in Oregon and southwest Washington?
I have two teen daughters and we are a family of Twi-hards – but don't tell anyone that my husband enjoys (OK, tolerates) the movies as well. To celebrate my youngest daughter V's 13th birthday, we went on a Twilight road trip. Our mission was to search out filming locations for Twilight, the first movie in the Twilight saga, and she wasn't the only one excited.
V is a super sweet little girl, now teenager, who happens to have a few challenges. She's blind, non-verbal and can't walk, but communicates in her own way, and loves to be a part of the action. She was excited when I mentioned the idea of a Twilight road trip, but honestly I wasn't sure how she would handle all of the driving and changes of location. Turns out she really enjoyed it and was so happy when we would tell people about our adventure. I just finished a slide show with voice over that she can take to school on her iPad and share in class tomorrow, she will love sharing that.
We left the Seattle-area for our weekend Twilight road trip Friday afternoon, as soon as our girls got out of school. Our first stop was Bella's house located in St. Helens, Oregon, about 2 hours 45 minutes from Seattle and 40 minutes from Portland.
As we turned the corner toward Bella's house, we strained to look up the road, not knowing what to expect. We drove past the house and turned around at the end of the road, then snapped a few photos drive-by style, never getting out of our car. It looked just like it did in the movie, with the exception of a friendly note on the tree in front of the house, reminding us that it is a private residence, not to peek in windows…
Visiting a film location like this is a lot different than visiting a studio set; people actually live here, which kind of made us feel like the paparazzi. At first this made us all a little uneasy, but it didn't take long for us to all get really in to it.
This first photo on this page was taken when we first came in to town, but after we had toured the rest of St. Helens and gotten comfortable with the whole stalking thing, it was actually my husband that suggested we go back and get a picture with us standing in front of the house (below).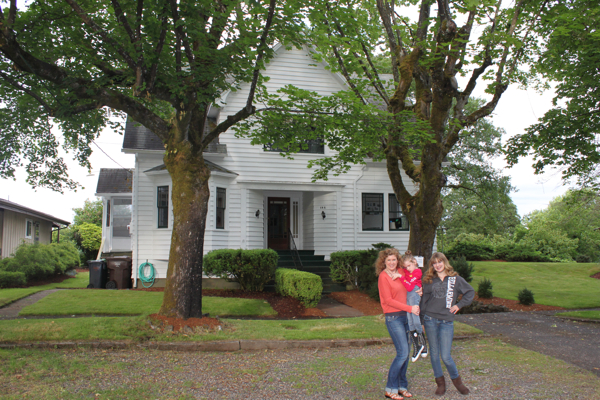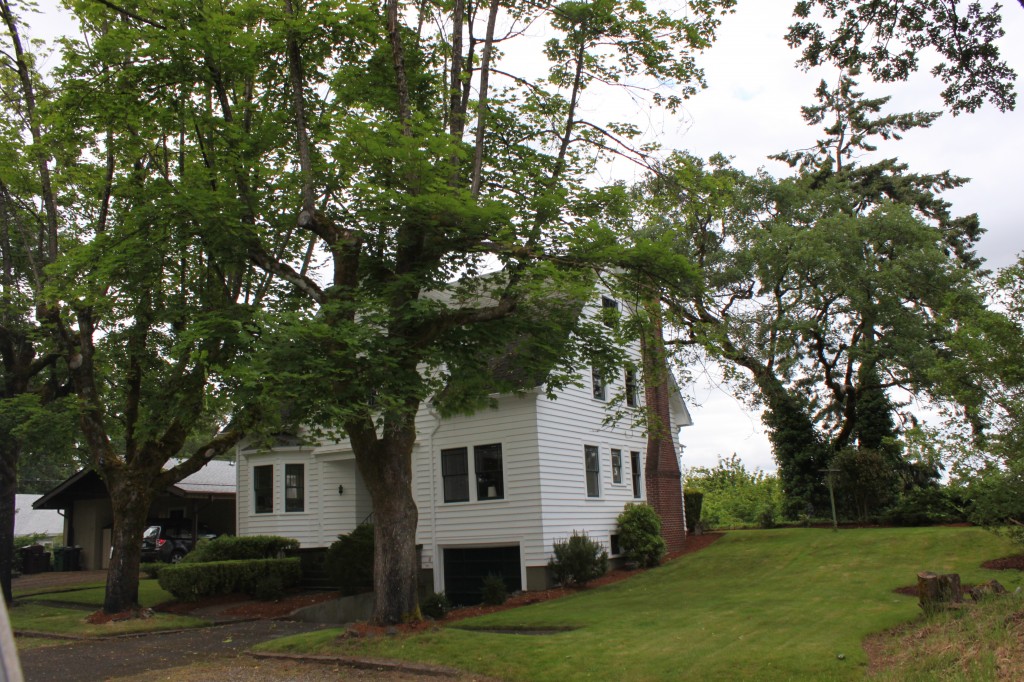 Want to see Bella's house for yourself? It's located at:
184 South 6th Street
St. Helens, Oregon
I have since found out that it is requested that you park at the bottom of the hill and walk up to the house. There is a parking lot at the corner of 6th Street and Columbia Blvd.
Stop back tomorrow for my next Twilight Road Trip post. Read yesterday's post about our Twilight Road Trip snacks.