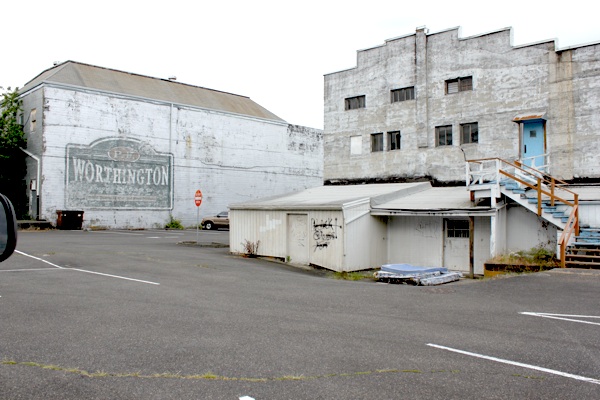 Twilight filming locations in St. Helens, Oregon – yes Oregon!
If you thought "Twilight" was actually filmed in Forks, you're not alone. Almost everyone that we've told about our "Twilight" Movie Road Trip assumed we had gone to Forks, Washington. However, the movie was actually filmed in various locations, mostly in southwest Washington and Oregon. The first stop on our "Twilight" Movie Road Trip was Olde Towne St. Helens, Oregon, located on the Columbia River about 30 minutes north of Portland. St. Helens is the location of Bella Swan's house (see my previous post), as well as the scenes for the trip to Port Angeles the Bella and her friends take looking for prom dresses. We were here after 5:00pm and all of the stores were closed. Remember this is a small town and keeps hours accordingly, plan to visit earlier in the day and check specific store hours if you want the full Twilight experience.
Planning note:
Stop by South Columbia County Chamber of Commerce to pick up a map of Twilight locations
2194 Columbia Boulevard
St. Helens, Oregon
This parking lot is located on St. Helens Street and Second Street, basically behind Petite Jolie. It's a good place to park your car and walk to the other Twilight filming locations in town. You can see the mural painted on the side of the building by the Twilight crew for the movie, and access the alley Bella walked through from here.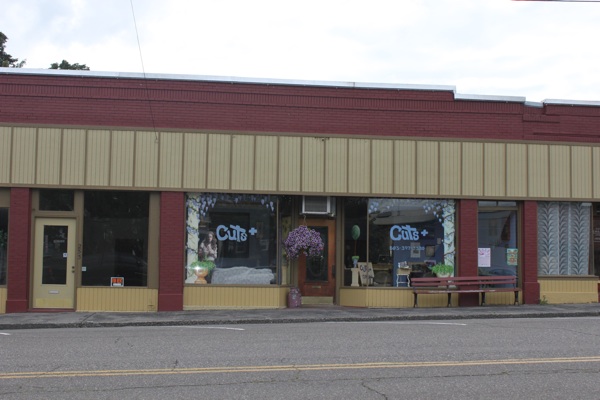 Can you see the picture of Bella in the window? The Petite Jolie is actually a hair salon located at 251 South 1st Street. the Columbia County Courthouse is right across the street, you can see it behind Bella as she sits in the window seat.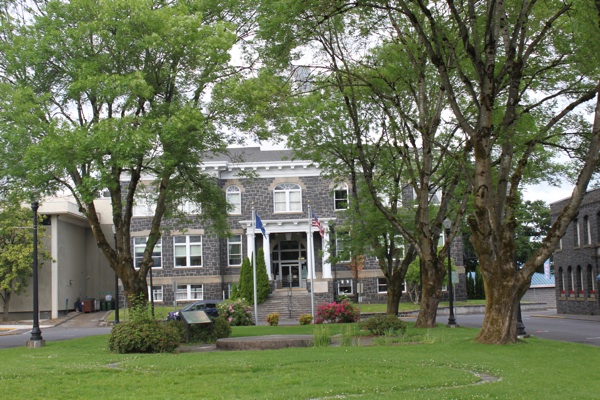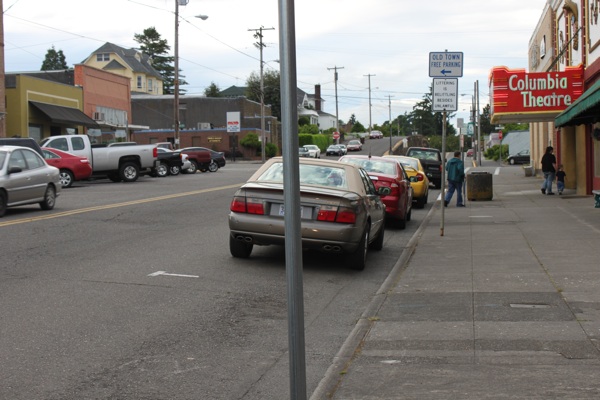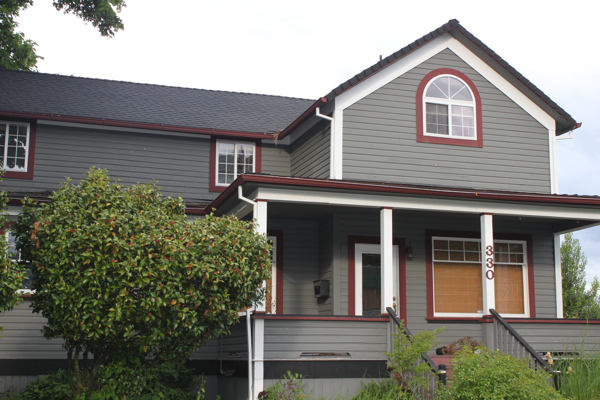 The house used for the Bloated Toad restaurant where Edward tells Bella he can read everyone's mind except hers. This was a little disappointing to me, it seemed to be a residence, but was in poor repair and nothing remained that looked like the movie. Located at 330 South 1st Street.
Other Twilight places to see in St. Helen's:
Jilly's
299 South 1st Street
Jilly's is a few doors down from Petite Jolie. It was closed when we visited, but I've heard it's a fun place to shop for dresses, fairy wings and accessories. Jilly's supplies the dresses for the Petite Jolie scenes and the cast and crew enjoyed shopping here.
Experience Twilight
294 South 1st Street
"For fans by fans who live here." At Experience Twilight you will find Twilight memorabilia, collectibles, t-shirts and more. Check web site for store hours.
Thunderbird & Whale
260 South 2nd Street
The store where Bella buys a book about the Quileute legends. This is an attorney's office, enjoy from the street.
For more information about St. Helens, Oregon visit the South Columbia County Chamber of Commerce website.
Stop back tomorrow for my next Twilight Road Trip post visiting the high used to represent Forks high School. Read yesterday's post about visiting Bella's house.