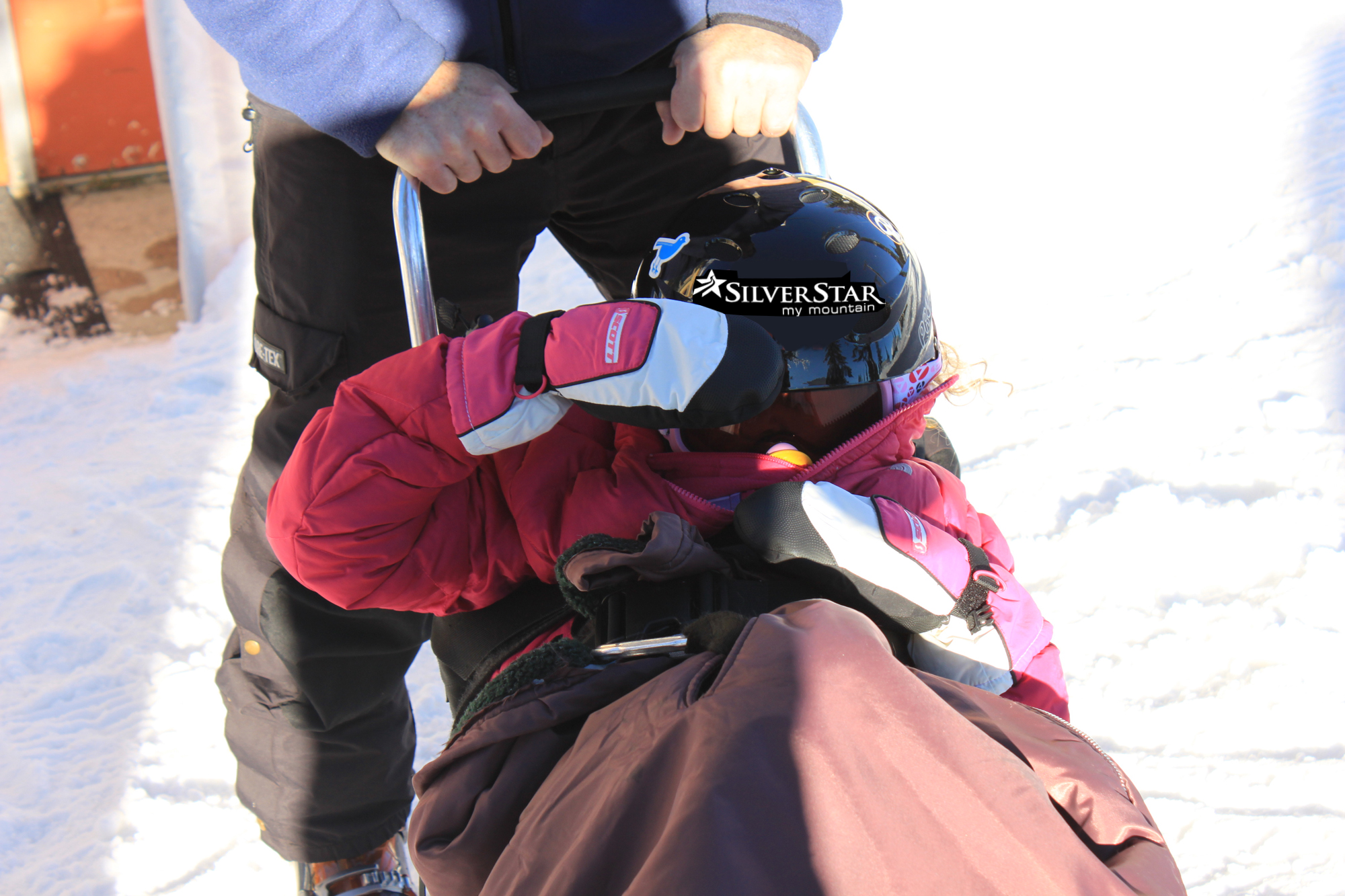 V has a serious need for speed, but most of all she loves being a part of all of our family activities – including skiing.
Last weekend we had the opportunity to visit Silver Star Mountain Resort in British Columbia, where we enjoyed mountain activities as a family – as it should be!  We had times scheduled with Silver Star's adaptive ski program in advance, and were lucky enough to ski with Peter, the President of Silver Star's Adaptive Snow Sports (SSASS).  Take a peek at V's experience on the video below:

Download the song featured in this video – "Shine" by Collective Soul
Here are some tips for adaptive skiing at Silver Star Mountain Resort:
Connect with SSASS as soon as you book their stay so that they can get ski time schedule.  Remember, times are not guaranteed because it is a volunteer-based program, but they do their best to accommodate.
Prior to your trip, complete the applications and forms found here.  Make sure you print out the forms and bring a copy with you when you visit.
ISSASS works with people of with a wide variety of abilities and ages.
If you have any questions about how the program can work for your needs, contact SSASS by phone (250) 260-3737 or [email protected].
For questions about village accessibility and accommodation, contact Silver Star Mountain Resort Guest Services by phone (250) 558-6019 or [email protected].
Disclaimer: My family was a guest of Silver Star Mountain Resort for purposes of this review.
V shredding it!
Related posts: